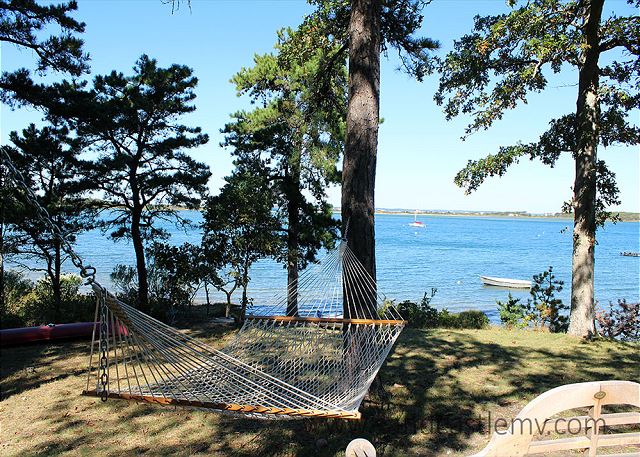 Open space and a slower pace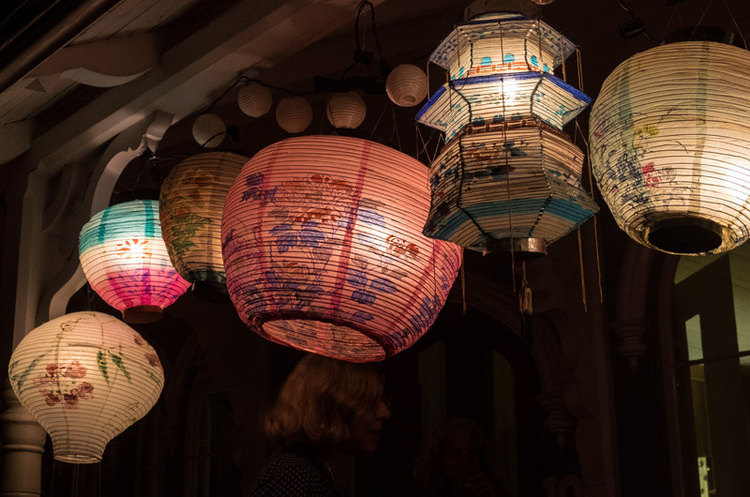 Grand Illumination Night
An annual tradition in Oak Bluffs, the Ginger Bread Cottages in the Camp Ground are festooned with colorful lanterns that are illuminated all at once after sunset. Dating from the turn of the 19th century, Grand Illumination is a crowd pleasing event in mid August.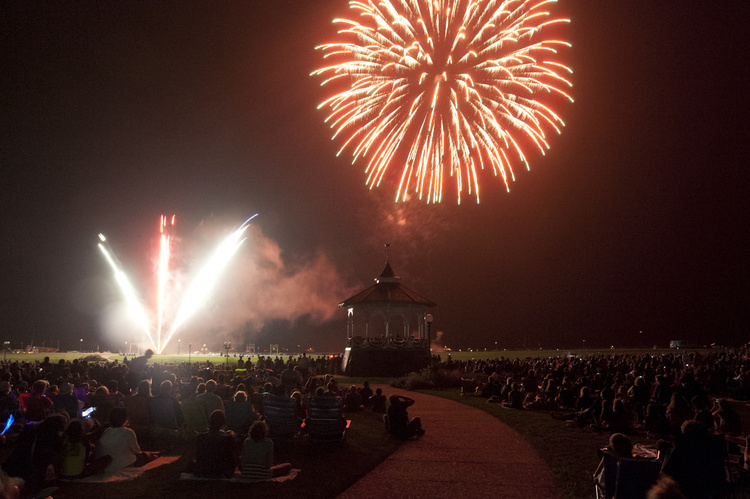 Oak Bluffs Fireworks
Courtesy of the Oak Bluffs Firemen's Association who sell T Shirts and souveniers to raise money for the raucous rockets and showering towering glitter illuminating the night sky over Vineyard Sound, this is a big Vineyard event. Tourists by the thousands gather at Ocean Park, sit in cars astride the streets, or if invited, on the steps of seaward facing Victorian homes to view the display. This is another of the Vineuyard's August highlights.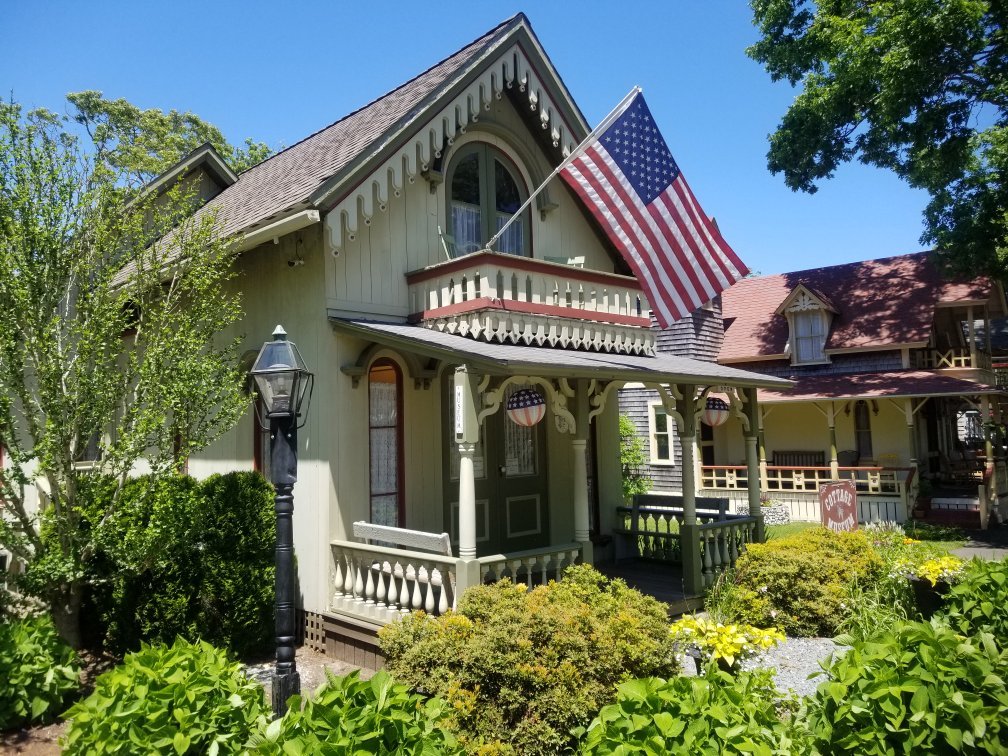 Cottage Museum
Visitors to the Cottage Museum can view the interior of a typical Campground cottage, complete with period furnishings offering a glimpse of life on the Campgrounds in the 1800s. Also on display are vintage photographs, a selection of stereoscopic photos of Cottage City (now named Oak Bluffs),the Campgrounds, along with other interesting documents relating to the history of the Campground.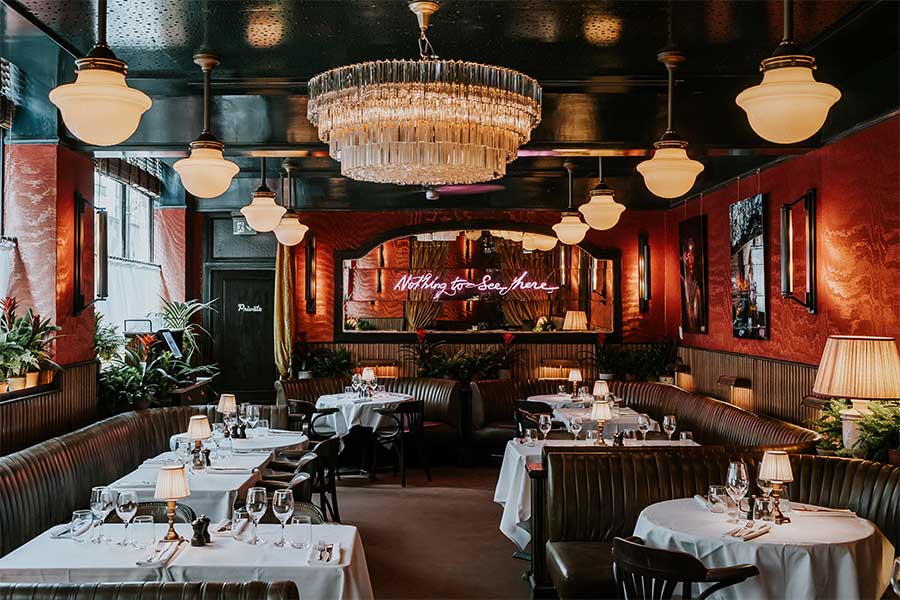 Dining Options
Lucky Hank's is one of a score or more restaurants, coffee shops and pizzerias in Edgartown, more than a dozen and a half in Oak Bluffs, a dozen plus in Vineyard Haven and another dozen in the up-Island towns of West Tisbury, Chilmark and Aquinnah. Martha's guests are provided a list of dining places with cost and our taste test. Ranging from the simple to the sublime, from under $20 to over $100 per person for dinner, you choose the ambience and the chef's artisty on your plate.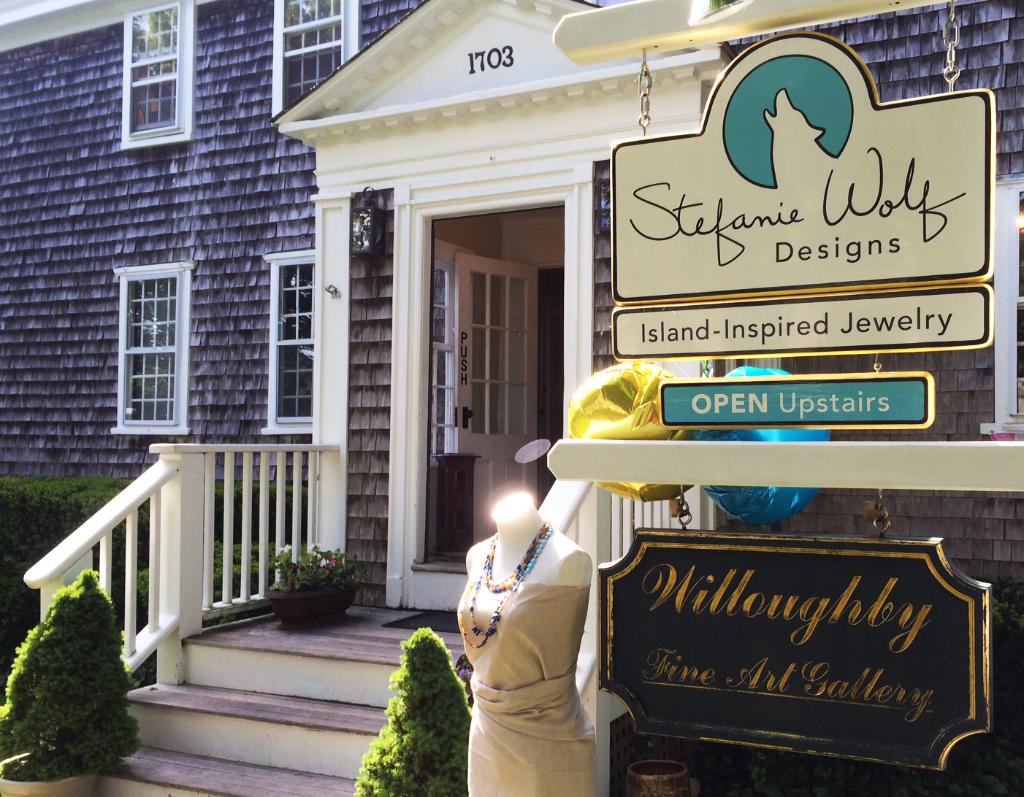 Stefanie Wolf Designs
Here is one of the Vineyard's scores of shops. If you shopped daily for two weeks you might be weary but you would not have exhausted all the opportunities. Stefanie Wolf is a jewelry and accessories boutique located in an historic building in downtown Edgartown. With two rooms full of indulgences like jewelry, handmade leather accessories, locally made bags, summery scarves and much more it is locally owned and open year 'round. https://stefaniewolf.com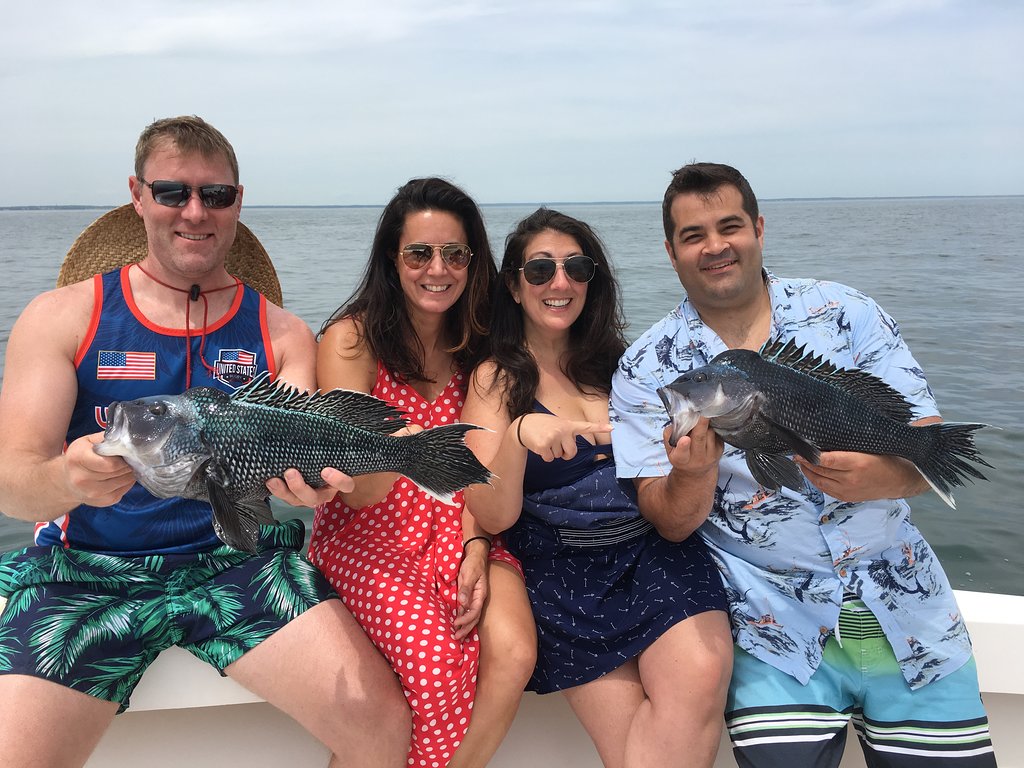 Fishing/ Water Sports/Swimming/Wave Watching
Whether you choose pier, surf, Island waters or deep sea fishing the Vineyard offers the opportunities you want. Or perhaps you prefer spending leisure time on a charter boat, wind surfing, kayaking, scuba diving, canoeing, sunset sails, swimming or simply sitting on a beach watching the waves come crashing ashore, the Vineyard has all that for you.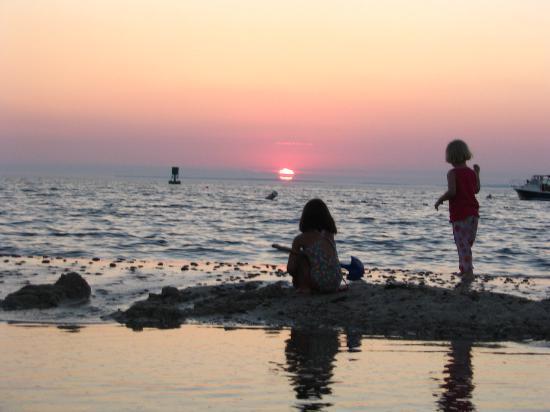 Menemsha Public Beach
This calm surf beach, next to Menemsha Harbor, has food and restrooms nearby making it a hot spot for families, especially with young children. The beach is thought to have the best sunset on Martha's Vineyard.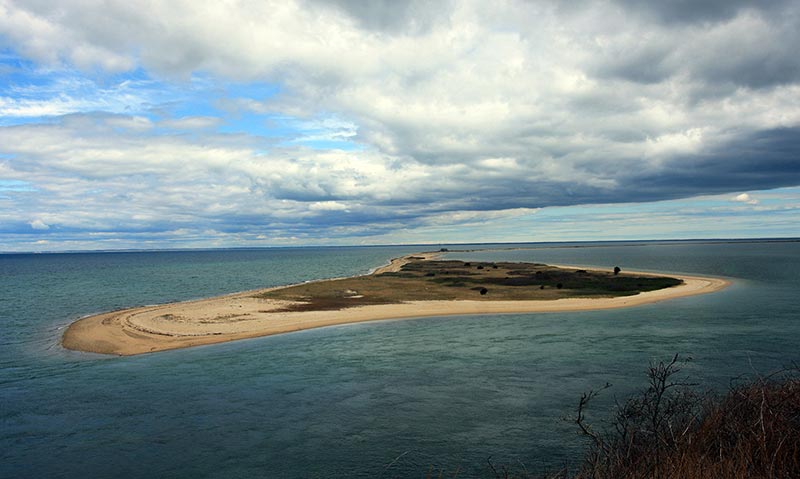 Cape Poge Wildlife Refuge
Cape Poge Wildlife Refuge is a wildlife refuge on Chappaquiddick Island owned and managed by The Trustees of Reservations.
Chappaquiddick Island
Chappaquiddick Island, a part of the town of Edgartown, Massachusetts, is a small and occasional island (sometimes linked by a barrier beach) on the eastern end of Martha's Vineyard.